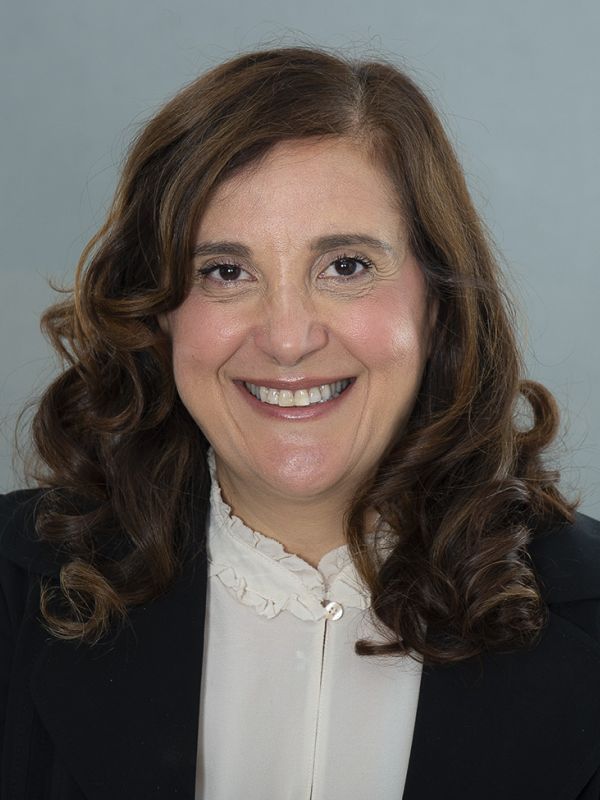 Professor/Chairperson
Chair, Department of Preventive and Restorative Dentistry
Rebecca Moazzez, BDS, MSc, PhD, FDSRCS (Eng.), FDSRCS (Rest.), MRD, joined the Dugoni School of Dentistry as the chair of the Department of Preventive and Restorative Dentistry in 2021. Previously, she was professor of Prosthodontics and Oral Clinical Research at King's College London school of Dentistry in the UK, where she began teaching in 1998, focusing on predoctoral and specialty prosthodontics. In 2013, she also served as the college's founding director of the Oral Clinical Research Unit, which has attracted over $7M of funding since its conception.
Moazzez received her BDS in 1986 from University of London and subsequently engaged in postgraduate specialty training, earning the gold medal and prize for the fellowship examination of the Royal College of Surgeons of England, a master's degree in prosthodontics and a PhD with work in the field of dental erosion and gastroesophageal reflux disease, as well as several other specialty qualifications from the Royal College of Surgeon's of England.
She is a specialist in prosthodontics and a consultant in restorative dentistry with special interest in dental erosion, TMJ dysfunction and minimally invasive dentistry. She is one of 2 UK and 16 global experts in the field of dental erosion and erosive tooth wear. She has supervised 10 PhD and 15 MSc projects.  She has to her credit over 50 publications in refereed journals and several book chapters, as well as grants totaling $4 million from commercial and non-commercial organizations to help fund her research.
She serves on several national and international organizations including IADR and acts as examiner for the Royal College of Surgeons of England and University of Malaya for their Prosthodontics specialty programs and examinations.