Please read the following information carefully, and in full, before submitting your CAAPID application.
Application Cycle
IDS Class: 2026
Matriculation: July 2024
To Apply: Complete and submit the American Dental Education Association (ADEA)'s Centralized Application for Advanced Placement for International Dentists (CAAPID)
Application Deadine
Friday, June 9, 2023 |  11:59 pm (Eastern Time).
Please note
Applications to our IDS program that are not complete and submitted by the June 9, 2023 deadline will not be considered for admission, with no exceptions (even though the CAAPID form remains open until February 2024.) All application materials (including test scores, documents, and fees) must be received by this deadline to have the application be considered complete. 
Interviews: The Dugoni School of Dentistry will be hosting in-person interviews by invitation only. Interviews are required to be considered for admission. Interview invitations will be emailed to selected candidates in mid-late August 2023.
Test of English as a Foreign Language (TOEFL) Exam: For the 2023-2024 CAAPID cycle, TOEFL exams taken before January 2021 will not be considered for admission. Please plan accordingly for time if you need to retake the exam for the new cycle.
Letters of Evaluation: Follow all guidelines on the IDS Admissions Requirements page to submit your letters of evaluation. For the 2023-2024 CAAPID cycle, letters of evaluation dated prior to January 2020 will not be considered. Please plan accordingly to have the letters updated or find new recommenders before the application deadline.
Technical Exam: The Dugoni School of Dentistry will not be requiring a technical examination for the 2023-2024 admissions cycle.
After Applying, What's Next?
Emails/Voicemails: Regularly check your email and phone voicemail listed on your CAAPID application for updates from CAAPID and from the Dugoni School's Admissions office.
Application Processing: When the application is submitted to CAAPID, and the supplemental fees are paid, the average processing time for applications is 2-3 weeks. Once applications are processed, you will receive an email confirmation that your application is complete or is missing items / information.  

Failure to provide required documentation / submit missing items will result in an incomplete application. Applications that remain incomplete after our application deadline will not be considered for admission.

Under Review Status: Receiving an email with the subject line "Application Status – COMPLETE" means the application is under review by the IDS Admissions Committee, and that we do not require any additional information. Additional instructions and next steps will be provided in the body of this email.
Updates and Additional Documents: IDS Admissions will not accept any supplementary materials, documents or recommendations beyond what is provided on the CAAPID application.
2023-2024 Application Cycle
Application Submission Window
Thursday, March 9 – Friday, June 9, 2023 (11:59 PM, Eastern Standard Time)
Application Review Period
The IDS admissions committee will be reviewing all complete applications from June through August/September 2023.
Notification of Interview Status
All applicants will receive a notification of their interview invitation status on a specific date in late August/early September 2023.  At the end of the application window, applicants will be notified by email of this decision date. All notifications will be sent out via email.
Interview Week
Will be hosted in-person on our San Francisco campus in mid-to-late October 2023 (dates and details subject to change; more information will be provided to candidates who are extended an invitation to the interview)
Final Decision Notification for Interviewed Candidates
All interviewed candidates will be notified of their final admission status in late November 2023.
Matriculation
Early July 2024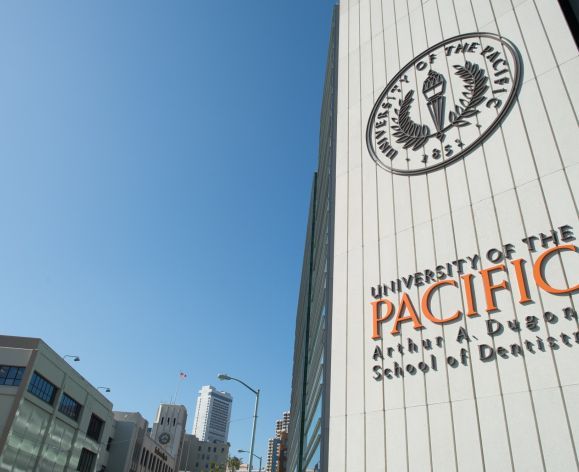 Contact IDS Admissions
University of the Pacific, Arthur A. Dugoni School of Dentistry
International Dental Studies Admissions
155 Fifth Street, Fourth Floor
San Francisco, CA 94103
United States
415.929.6491