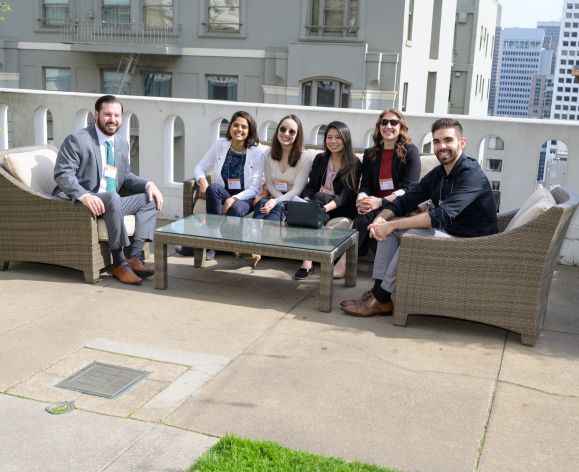 save the date
2022 Alumni Weekend
Join us March 4–5, 2022 at the Fairmont in San Francisco for the 2022 Alumni Weekend and 123rd Annual Meeting! Registration details coming soon.
Featured Speakers
Dr. Gordon Christensen – Prosthodontics
Ms. Jamie Collins – Intraoral Cameras/Teledentistry
Dr. William Dorfman – Aesthetic Dentistry
Ms. Katrina Klein – Ergonomics
Dr. Justin D. Moody – Implant Dentistry
Dr. J. Martin Palomo – Orthodontics
Dr. Jose-Luis Ruiz – Memetic Dentistry
Dr. Brian B. Toorani – PRF in Oral Surgeries
Dr. Thomas A. Viola – Anesthesiology/Pain Management
Mr. Steve Barrabee – Dental Law
Ms. Eve Cuny – Infection Control
And there's more...
The meeting will also include a panel of experts for advice on accounting, insurance, law, loans, sales and wealth management. A luncheon on Friday (noon-2:00 pm) will include a brief program as well as presentations of Medallion of Distinction Awards to outstanding members of our community. An evening reception (5:00-7:00 pm) will give all attendees a chance to catch up with classmates and colleagues. Classes ending in 2s and 7s, along with several classes ending in 1s and 6s, will hold reunion dinners Friday night and the weekend will be capped off with Saturday night's Legacy Ball, organized by the Development team
For the Class of 2020
We are currently working with leadership members of the Class of 2020 to create a meaningful event for the class members during the Annual Meeting — more on that as details are finalized.