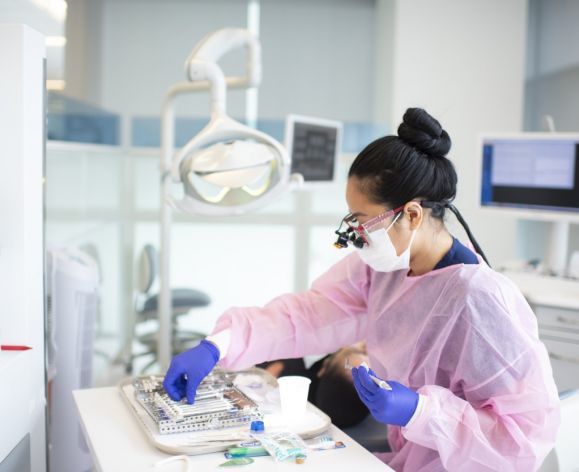 RDHAP
The Division of Continuing Dental Education is pleased to offer a Registered Dental Hygienist in Alternative Practice (RDHAP) program. Led by Elena Francisco, RDHAP, MS, this online program is designed for dental hygienists interested in expanding their knowledge and ability to treat people with complex physical, medical or psychological needs and patients in underserved communities. It has been approved by the Dental Hygiene Board of California to satisfy the 150-hour education requirement needed to apply for an RDHAP license in California.The virtual program, offered twice each year, consists of live, interactive webinars, online modules and a field of study. The next session will be held February 12 - May 14, 2021. 
As California's population continues to grow, it has become one of the most diverse in the U.S. Promoting oral health is becoming increasingly challenging. This course was designed for dental professionals who would like to expand their knowledge and ability to treat people with complex physical, medical, psychological or social situations. This virtual program is designed to reach professionals in both rural and urban areas. Two in-person sessions, one at the beginning and one at the end of the program, allow students to meet and interact with their peers and instructors.
Primary topic areas covered in this program include: information management; dental hygiene practice; medically complex patients; oral pathology; pharmacology; developmental disabilities and oral health care; geriatrics; medical and dental emergencies; business administration for dental hygienists; treatment for children with and without special needs; case studies and a community field assignment.
The Dugoni School of Dentistry Difference:
A personalized program for RDHAPs led by practicing RDHAPs
The only RDHAP program offered by an accredited university in Northern California
The only fully online program approved by the Dental Hygiene Board of California
Interest-free payment plans available to qualified candidates
Funding available through the Sallie Mae Smart Option Student Loan
Convenient virtual program accessible from anywhere in California
The Dugoni School of Dentistry program is open to any oral health professional interested in oral health for people with complex needs and is not limited to individuals who will be applying for the RDHAP license. This program provides 150 hours of continuing education credit. Some states limit the amount of online credits that are counted for license renewal. Please check your state licensing board regulations.
State Requirements to Obtain the RDHAP License
The RDHAP license is granted by the Dental Hygiene Board of California. Requirements and application procedures are listed on their website. Requirements to apply for the RDHAP license are:
Applicants must hold a current and active California license as a Registered Dental Hygienist
Have been engaged in clinical practice as a dental hygienist for a minimum of 2,000 hours during the immediately preceding 36 months (which can be in California or another state)
Possess a bachelor of science (BS) degree or transcripts demonstrating the equivalency of 120 semester units
Complete 150 hours of an approved educational RDHAP program (this course)
Pass a written examination in California law and ethics (separate from this course)
Your eligibility for the RDHAP license needs to be confirmed with the Dental Hygiene Board of California. The Dugoni School of Dentistry provides the continuing education course only. It is the student's responsibility to confirm if college units and foreign-trained dental provider degrees are eligible for licensing purposes. It is the student's responsibility to confirm this with the DHBC and students are encouraged to do this prior to enrollment in the course.
Note that the 150-hour educational RDHAP program can be taken at any time and does not require the completion of the other requirements listed above. The RDHAP license may be applied for at any time after completion of this course, when the other requirements outlined above have been satisfied. For inquiries about requirements for or applying for the RDHAP license, please contact the Dental Hygiene Board of California.
Because this is a virtual program, students are expected to have a computer that meets minimum computer requirements. Students need:
Reliable access to a computer
To be familiar with using basic computer programs and accessing the Internet
Able to use Microsoft Word, including naming, saving and retrieving documents.
A computer with sound and speakers capable of playing video from the web
A reliable internet connection
The following software applications are required for this program:
Microsoft Word (version 2007 or later)
The most recent version of one of the following web browsers

Chrome, Firefox, Safari, Microsoft Edge
or
Internet Explorer (version 10 or later)

Adobe Acrobat reader (version 10 or later)
The latest version of Flash Player

This is a free download from the Adobe website.

To test your computer to see if it has the latest Flash Player or if it needs to be installed, please follow the instructions below:

Click on the link below to open and run the tutorial demonstrating how to use the program presentations.
If you get a Security Warning message or an error message (i.e. Missing Plug-In) stating your Flash Player is out of date/unavailable

click on "Yes" to install Flash Player if the prompt appears
or follow the link above to the Adobe website

After installation, most browsers will require you to restart the browser to apply the update; please close all windows of your browser by clicking the "X" in the upper right hand corner and then reopen the browser.

Test your computer by opening and running the presentation tutorial here. Close this new tab when finished with the tutorial to return to this page.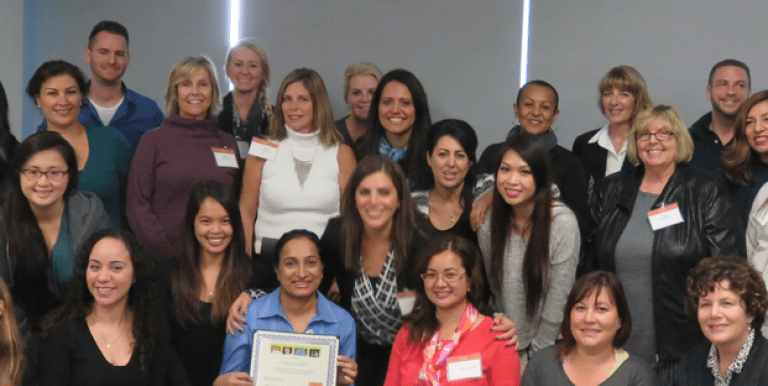 Registered Dental Hygienist in Alternative Practice (RDHAP) Course
Frequently Asked Questions
Get answers to all your questions here.
FAQ (PDF)