Please be advised of upcoming clinic schedule modifications:
December 20-23: ER services available for active patients of record only
December 26-January 2: closed, no ER services available. ER after hours number 1-888-372-0892
January 3-7: ER services available for all
For after hours or weekend emergencies, call 1.888.372.0892.
As we face new COVID challenges we wanted to reassure you that we remain vigilant to ensure safety for providers, staff, and for patients who seek care in our clinics. Infection control has always been a top priority and our infection control processes ensure that when you receive care, it's both safe and comfortable. All our clinics follow infection control recommendations made by the American Dental Association (ADA), the U.S. Centers for Disease Control and Prevention (CDC) and the Occupational Safety and Health Administration (OSHA). We follow the guidelines of these agencies so that we are up-to-date on any new rulings or guidance that may be issued.
As we continue to protect all who seek and provide care in our clinics, we will continue to:
Ask you to wear a mask before entering our building and keep it in place while waiting for care.
Remind you that if you do feel unwell please let us know as soon as possible so we can reschedule your appointment.
Ask you to provide us with up to date vaccine information so we have your current status to effectively manage your dental procedure
Your student doctor will be happy to answer any questions you may have about the steps we take to keep you, and every patient, safe in our practice.
Thank you for being our patient. We value your trust, loyalty and for making the Arthur A. Dugoni School of Dentistry your dental home.
As part of our COVID risk mitigation to keep everyone safe at this time, all vaccinated patients will be asked to produce proof of vaccination before treatment can be provided.
As per the San Francisco Department of Public Health guidance on acceptable proof of full vaccination, one of the following will fulfill that requirement:
The CDC vaccination card, which includes name of person vaccinated, type of vaccine provided, and date last dose administered
A physical photo of a vaccination card
A photo of the a vaccination card stored on a phone or electronic device
Documentation of vaccination from a healthcare provider
Written self-attestation of vaccination signed (including an electronic signature) under penalty of perjury and containing the name of the person vaccinated, type of vaccine taken, and date of last dose administered.
A personal digital COVID-19 vaccine record issued by the State of California and available via myvaccinerecord.cdph.ca.gov, or similar documentation issued by another state, local, or foreign governmental jurisdiction.
If you cannot provide proof of vaccination, or have not been vaccinated, you will be required to produce the results of a negative PCR test 0-7 days prior to your first visit, or take a same-day BinaxNOW rapid test available at the dental school (San Francisco location only), before treatment can be started. NOTE: Rapid tests are currently not offered at the Union City Dental Care Center.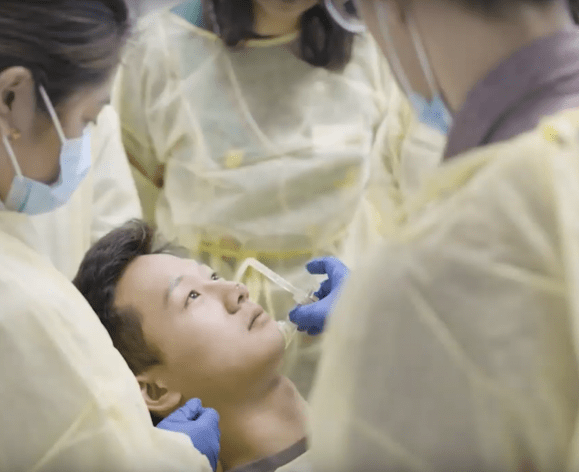 We take care of our patients every step of the way
Learn about our wide array of dental services from fillings, dentures and digital X-rays to cosmetic dentistry, facial pain treatment and orthodontics, including Invisalign ® invisible braces. Discover how you can become a patient in one of our dental clinics throughout the Bay Area, and what to expect at your first appointment. We offer affordable fees and payment plans. 
San Francisco
To make an appointment at our San Francisco clinics, please call:
Adult Main Clinic (age 14+): 415.929.6501
Pediatric Dentistry Clinic: 415.929.6550
Orthodontic Clinic: 415.929.6555
Dental Hygiene Clinic: 415.929.6408
Special Care Clinic: 415.929.6675
Faculty Dental Service Group: 415.929.6524
Orofacial Disorders: 415.929.6611
CARE (HIV) Dental Services: 415.929.6448
East Bay
To make an appointment at our residency dental clinic in Union City (East Bay) call the Union City Dental Care Center at 510.489.5200 or visit www.unioncitydentalcare.com.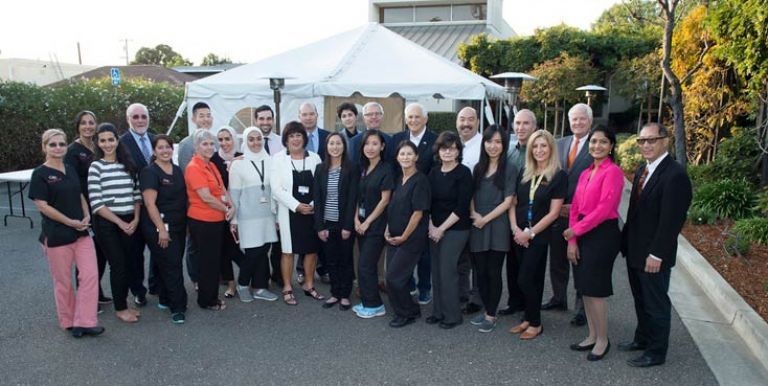 Dental services in the East Bay
Union City Dental Care Clinic
We provide quality dental care for all your dental needs in our state-of-the-art clinic. There is no need to travel to multiple locations to see different specialists for various dental problems. We've got you covered.
Union City Dental Care Clinic website
Contact Us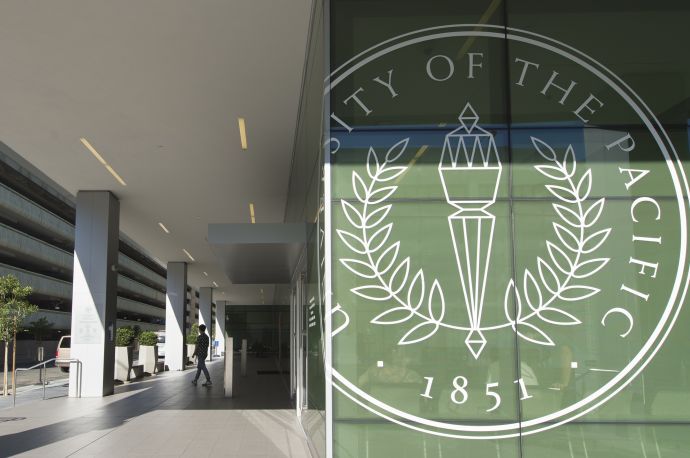 Dental Services
415.929.6501
Arthur A. Dugoni School of Dentistry
155 Fifth St.
San Francisco, CA 94103