Are you being referred to us by an existing dental provider?
Crowns and other single restorative procedures: you need to be a patient of record and have all your dental treatment done here; referrals for crowns and other restorative procedures will not be accepted.
Extractions/Oral Surgery: If you are experiencing dental pain, you can come to our Emergency Services clinic and they can refer you for oral surgery. In non-emergency situations, you must obtain a referral and then call our Oral Surgery Department at 415.929.6473.
Endodontics: Please obtain a written referral so we have medical documentation of the issue for which you are seeking treatment and then call the main clinic at 415.929.6501 to register for a screening appointment.
We are not accepting patients at this time for
Orofacial Pain
Special Care and Hospital Dentistry
Periodontics
Currently, all clinics are open for their normal schedules.
Upcoming Clinic Closures, December 2023-January 2024
Monday, Dec. 18, 2023: Last day of regular clinic operations before the winter break
Tuesday, Dec. 19 – Friday, Dec. 22: No regular clinic services, ER for active patients of record only
Monday, Dec. 25 – Mon Jan. 1, 2024: All clinics closed, no regular clinic services, no ER services.
Tuesday, Jan. 2 – Friday, Jan. 5: No regular clinic services, ER for active patients of record only
For urgent dental emergencies during school closure, after hours or weekend emergencies, please call 1.888.372.0892.
We remain vigilant to ensure the safety of patients who seek care in our clinics as well as providers and other staff. Infection control has always been our top priority, and our infection control processes ensure that when you receive care, it's both safe and comfortable. All our clinics follow infection control recommendations made by the American Dental Association (ADA), the U.S. Centers for Disease Control and Prevention (CDC) and the Occupational Safety and Health Administration (OSHA). We follow the guidelines of these agencies so that we are up to date on any new rulings or guidance that may be issued.
As we continue to protect all who seek and provide care in our clinics, please note the following:
As of 4/3/2023 masks are optional for patients in our clinical areas.
If you feel unwell, please let us know as soon as possible so we can reschedule your appointment.
Your student doctor will be happy to answer any questions you may have about the steps we take to keep you, and every patient, safe in our practice.
Thank you for being our patient. We value your trust and loyalty and appreciate you for making the Arthur A. Dugoni School of Dentistry your dental home.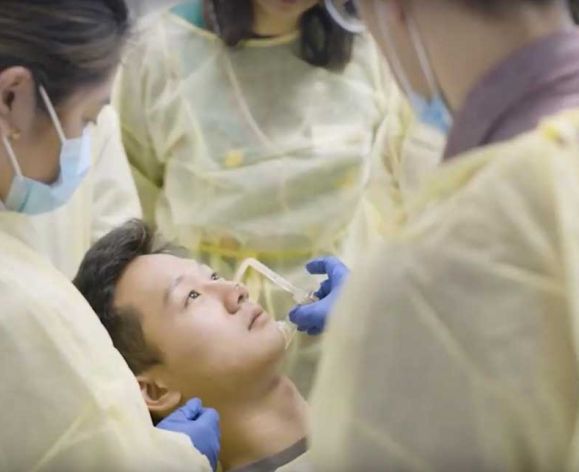 We take care of our patients every step of the way
Learn about our wide array of dental services from fillings, dentures and digital X-rays to cosmetic dentistry, facial pain treatment and orthodontics, including Invisalign ® invisible braces. Discover how you can become a patient in one of our dental clinics throughout the Bay Area, and what to expect at your first appointment. We offer affordable fees and payment plans. 
San Francisco
To make an appointment at our San Francisco clinics, please call:
Adult Main Clinic (age 14+): 415.929.6501
Pediatric Dentistry Clinic: 415.929.6550
Orthodontic Clinic: 415.929.6555
Dental Hygiene Clinic: 415.929.6408
Special Care Clinic: 415.929.6675
Faculty Dental Service Group: 415.929.6524
Orofacial Disorders: 415.929.6611
CARE (HIV) Dental Services: 415.929.6448
East Bay
To make an appointment at our residency dental clinic in Union City (East Bay) call the Union City Dental Care Center at 510.489.5200 or visit www.unioncitydentalcare.com.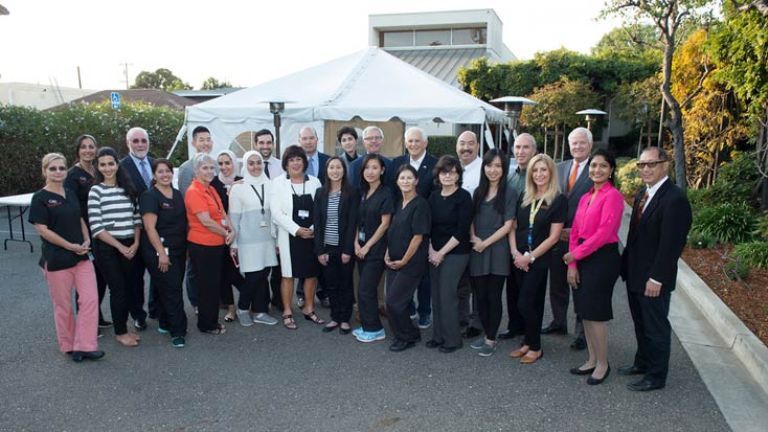 Dental services in the East Bay
Union City Dental Care Clinic
We provide quality dental care for all your dental needs in our state-of-the-art clinic. There is no need to travel to multiple locations to see different specialists for various dental problems. We've got you covered.
Union City Dental Care Clinic website
Contact Us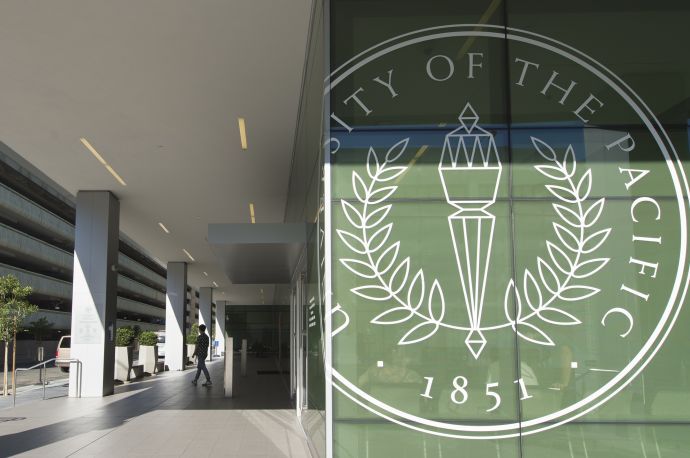 Dental Services
415.929.6501
Arthur A. Dugoni School of Dentistry
155 Fifth St.
San Francisco, CA 94103