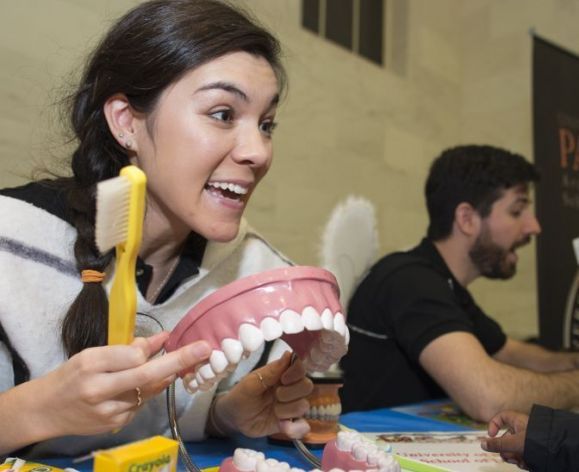 About Us
The Hutto Patterson Pediatric Dentistry Clinic is committed to offering comprehensive children's dental services in a child-friendly setting. Our pediatric dental faculty members partner with dental students and specially trained dental assistants to assure your child's dental healthcare needs are met in a compassionate environment. Children can get cavities almost as soon as their teeth come in. That is why the American Academy of Pediatric Dentistry recommends children visit the dentist when the first tooth appears and no later than their first birthday. 
Services
We provide a wide range of dental services for children from birth to age 14: examinations, diagnoses and a complete range of dental treatment procedures in a state-of-the-art facility; treatment of complex dental cases including children with special needs or medical complications; multiple specialists available onsite for consultations and referrals, including early orthodontic intervention; the ability to schedule more than one child at the same appointment time; and multilingual dental care providers. 
Emergency services are only available to pediatric patients of record (14 years old and younger). No walk-in emergency services are available for pediatric patients. Please contact your child's dentist to arrange an emergency visit.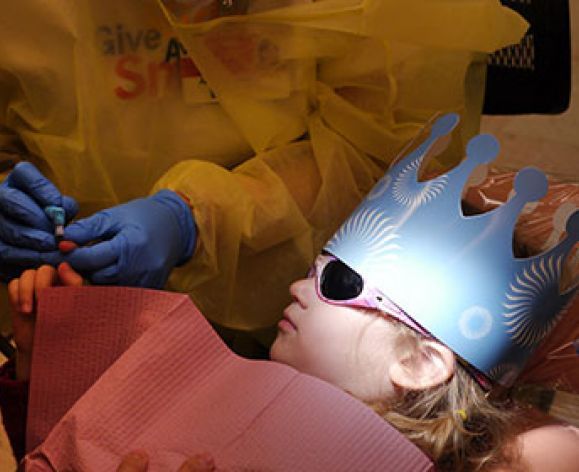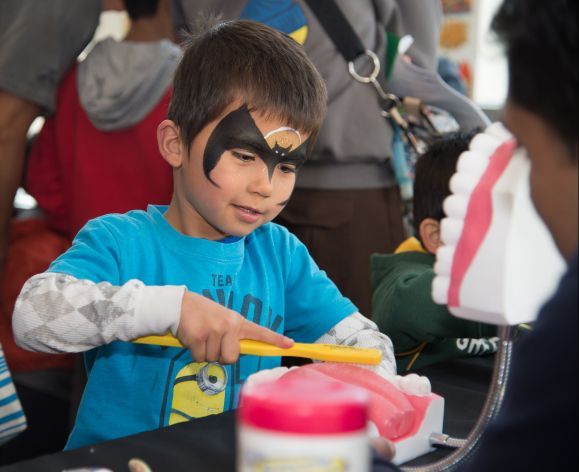 Fees and Payment Plans
Our reasonable fees are approximately 30% lower than the average private pediatric dentistry office in the Bay Area. We accept Denti-Cal, Visa, MasterCard, cash, checks and most private insurance plans. Flexible payment options are available for cases that require multiple visits. 
How to Become a Patient
All prospective patients are required to complete and return an application prior to scheduling their first appointment.
You may call and have a packet mailed to you or stop by during regular clinic hours and complete the application on-site for faster service.
What to Expect at Your First Visit
A parent or guardian must accompany a child to his or her first visit, and we prefer that you also accompany him or her on subsequent visits. Your child's medical history will be reviewed and discussed with you. A complete examination will be performed and we will discuss your child's oral health needs and the services that we can provide. Fees will be discussed at this time as well as flexible payment options.
Location and Hours
Hutto Patterson Pediatric Dentistry Clinic
University of the Pacific, Arthur A. Dugoni School of Dentistry
155 Fifth St., Second Floor
San Francisco, CA 94103
415.929.6550
Monday through Friday from 9:00 am to 5:00 pm
All patients are seen by appointment only, including emergencies. The clinic is open year-round except during holidays and exam weeks.