Looking for affordable, quality dental hygiene care on an ongoing basis? Visit the Dental Hygiene Clinic located at the Arthur A. Dugoni School of Dentistry in San Francisco.
Care is provided by our friendly dental hygiene students under faculty supervision. Since students provide care, the appointments take longer than those at a typical private dental office.
The Dental Hygiene clinic is open to all ages, however minors must be accompanied by a parent or legal guardian.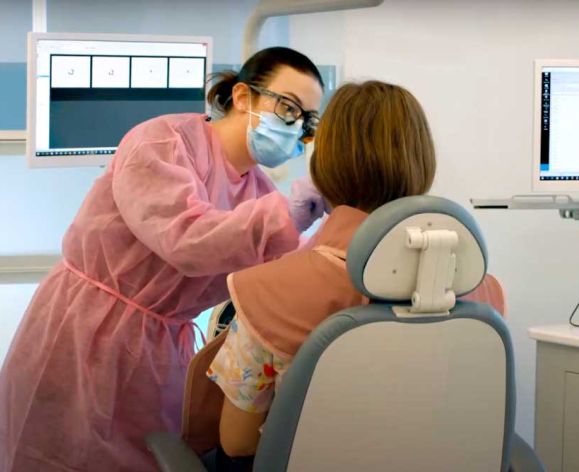 Services
Services include dental and general health screenings, preventative care (teeth cleanings), X-rays, sealants, fluoride treatments and blood pressure screenings. We offer a no-charge oral health assessment at the first appointment.  
Fees & Payment Plans
The cost of our dental hygiene care is about 30 – 40% less expensive than a typical Bay Area private dental office. Most private insurance plans are accepted. Flexible payment plans are available for qualified patients. We also accept cash, checks, Visa and MasterCard.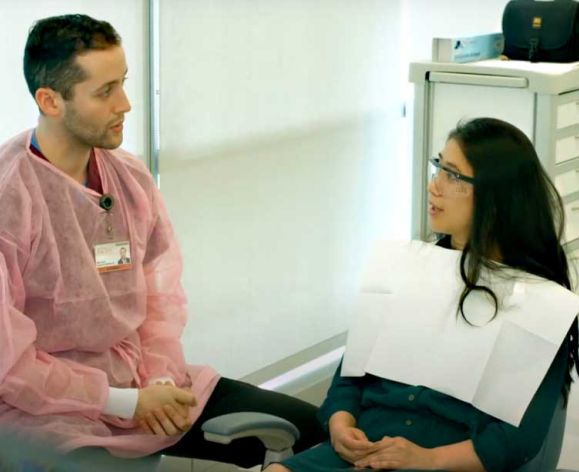 We remain vigilant to ensure the safety of patients who seek care in our clinics as well as providers and other staff. Infection control has always been our top priority, and our infection control processes ensure that when you receive care, it's both safe and comfortable. All our clinics follow infection control recommendations made by the American Dental Association (ADA), the U.S. Centers for Disease Control and Prevention (CDC) and the Occupational Safety and Health Administration (OSHA). We follow the guidelines of these agencies so that we are up to date on any new rulings or guidance that may be issued.
As we continue to protect all who seek and provide care in our clinics, please note the following:
As of 4/3/2023 masks are optional for patients in our clinical areas.
If you feel unwell, please let us know as soon as possible so we can reschedule your appointment.
Your student doctor will be happy to answer any questions you may have about the steps we take to keep you, and every patient, safe in our practice.
Thank you for being our patient. We value your trust and loyalty and appreciate you for making the Arthur A. Dugoni School of Dentistry your dental home.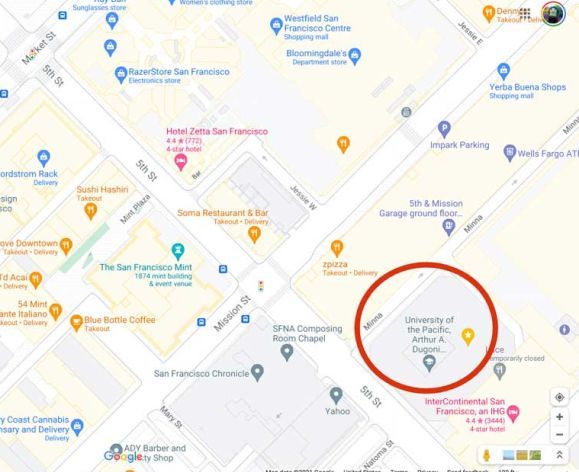 Location and Hours
Dental Hygiene Clinic
University of the Pacific, Arthur A. Dugoni School of Dentistry
155 Fifth Street
San Francisco, CA 94103
Monday: 8:00 am to 12:30 pm
Tuesday: 9:00 am to 12:30 pm
Thursday: 8:00 am to 12:30 pm
Friday: 8:00 am to 12:30 pm (September to December only)