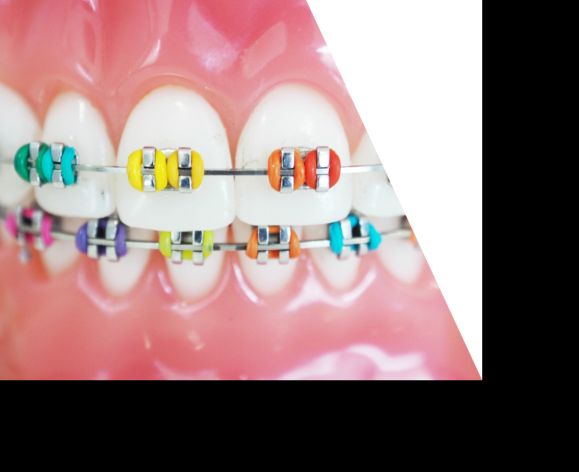 overview
About Our Clinic
The Redmond Family Orthodontic Clinic at the Arthur A. Dugoni School of Dentistry offers a full range of orthodontic services for children and adults. Renowned as a leader in the field, our clinic offers top-of-the-line orthodontic care. We are committed to caring for you and welcome the opportunity to work with you to create a happier and healthier smile to last a lifetime. 
Located within a university-based oral health care center, our orthodontists work closely with dentists from other specialties (including pediatric dentistry, periodontics, oral surgery, implantology and restorative dentistry) to provide the most comprehensive care available.Our patients have the option of working solely with a faculty member or with a dentist training to become an orthodontic specialist. All care is supervised by a faculty orthodontist.
Our state-of-the-art clinic was designed with the patient in mind. Our friendly staff is highly trained, experienced and here to make your experience pleasant and rewarding.
Our Services
Our clinic offers a variety of orthodontic services for all ages and treatment complexities. We offer all modern orthodontic techniques including Invisalign®, self-ligating brackets and clear braces. Your orthodontist will recommend the option that is best for you.
We pride ourselves in being the site of the first Invisalign® clinical trials and research. Many of our faculty members are considered the foremost experts in the world on the Invisalign® technique, have lectured nationally and internationally, and are involved in continual research on the technique.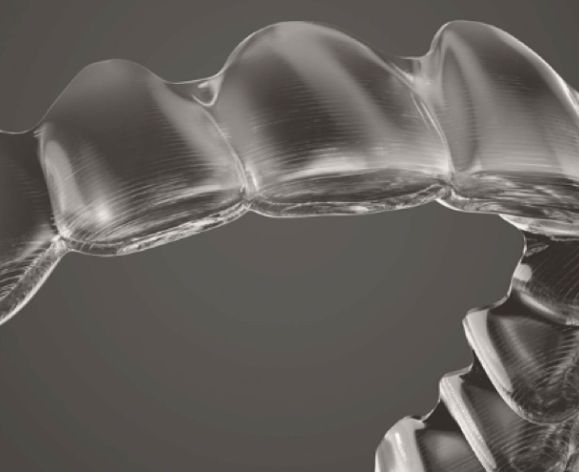 Fees
As a teaching facility, all of our fees include an educational discount. Treatment fees are approximately 20-30% less than fees you will find in private orthodontic practices in the Bay Area. 
At your initial visit, our financial managers will discuss with you the total costs involved for the proposed orthodontic treatment. 
If you have orthodontic coverage, we will assist you in processing your insurance claim form when your treatment begins. We will accept all insurance except for HMOs. We also accept California Children's Services (CCS) and Denti-Cal patients.
Payment Plans
Payment plans are available:
Option A: Payment in Full (cash/check or credit card)
A 5% discount bookkeeping credit will be given if payment in full is made at the time that treatment starts.
Option B: Interest-Free Payment Plan
An initial down payment with the balance paid in interest-free equal monthly installments. For your convenience we offer automatic withdrawal from your checking account. We accept Visa and MasterCard.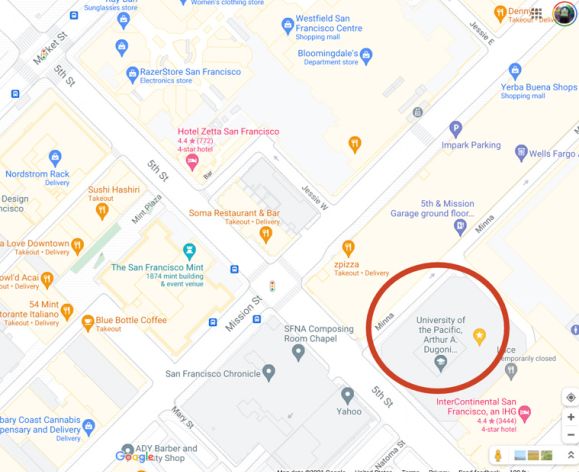 Location and Hours
Redmond Family Orthodontic Clinic
University of the Pacific, Arthur A. Dugoni School of Dentistry
155 Fifth Street, Third Floor
San Francisco, CA 94103
415.929.6555
Monday – Friday 8:00 am -6:00 pm
Open year-round; closed during holidays. 
How to Become a Patient
We welcome all patients in our Orthodontic Clinic and accept referrals from other dentists, physicians and specialists. Please call our appointment desk at 415.929.6555 or fill out our online form to arrange a convenient time for a complimentary consultation appointment. 
What to Expect at Your First Visit
At your consultation appointment, which will take place either in person or via secure videoconference, an orthodontist will examine you and advise you as to the need for treatment, the timing of treatment and the options available for treatment. Minors must be accompanied by a parent or guardian at this appointment. Fees will be discussed as well as flexible payment options and insurance benefits.