Are you being referred to us by an existing dental provider?
Crowns and other single restorative procedures: you need to be a patient of record and have all your dental treatment done here; referrals for crowns and other restorative procedures will not be accepted.
Extractions/Oral Surgery: If you are experiencing dental pain, you can come to our Emergency Services clinic and they can refer you for oral surgery. In non-emergency situations, you must obtain a referral and then call our Oral Surgery Department at 415.929.6473.
Endodontics: Please obtain a written referral so we have medical documentation of the issue for which you are seeking treatment and then call the main clinic at 415.929.6501 to register for a screening appointment.
We are not accepting patients at this time for
Orofacial Pain
Special Care and Hospital Dentistry
Periodontics
Currently, all clinics are open for their normal schedules.
November
Nov 23-24 – All clinics closed, no appointments and no ER services
December
Dec 19-22 – No regular appointments, ER services for active patients of record only (no walk-ins)
Dec 25-Jan 1 – No appointments, no ER services. School closed
Jan 2-5 – No regular appointments, ER services available for active patients of record only (no walk-ins)
Jan 8 – school reopens, all regular services resume
For after hours or weekend emergencies, please call 1.888.372.0892.
We remain vigilant to ensure the safety of patients who seek care in our clinics as well as providers and other staff. Infection control has always been our top priority, and our infection control processes ensure that when you receive care, it's both safe and comfortable. All our clinics follow infection control recommendations made by the American Dental Association (ADA), the U.S. Centers for Disease Control and Prevention (CDC) and the Occupational Safety and Health Administration (OSHA). We follow the guidelines of these agencies so that we are up to date on any new rulings or guidance that may be issued.
As we continue to protect all who seek and provide care in our clinics, please note the following:
As of 4/3/2023 masks are optional for patients in our clinical areas.
If you feel unwell, please let us know as soon as possible so we can reschedule your appointment.
Your student doctor will be happy to answer any questions you may have about the steps we take to keep you, and every patient, safe in our practice.
Thank you for being our patient. We value your trust and loyalty and appreciate you for making the Arthur A. Dugoni School of Dentistry your dental home.
Overview
About Our Clinic
Our mission is to provide patient-centered, evidence-based, quality oral healthcare in a supportive environment. Our faculty members and students collaborate to provide comprehensive dental care, from traditional to cutting-edge dental procedures, at affordable prices.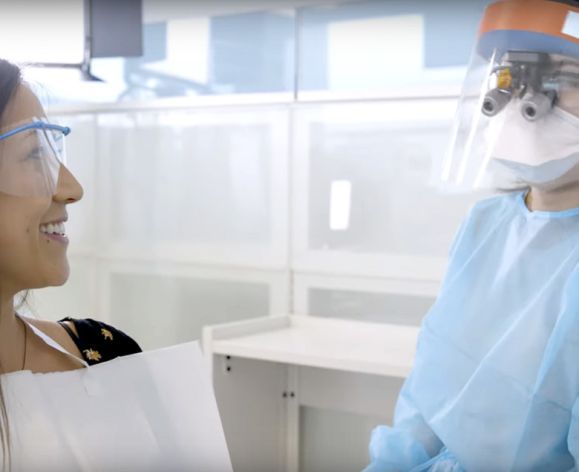 Services
We offer a wide range of dental procedures and services. Our world-class faculty includes general dentists and specialists of every type. This allows us to provide for our patients everything from simple fillings and cleanings to modern veneers and implants.
Fees & Payment Plans
The cost of dental care provided by our general dental group practices is about 30 – 40% less expensive than a typical Bay Area private dental office. Most private insurance plans are accepted. Flexible payment plans are available for qualified patients. We also accept cash, checks, Visa and MasterCard.
Location & Hours
University of the Pacific
Arthur A. Dugoni School of Dentistry
155 Fifth St., Second and Third Floor Group Practices
San Francisco, CA 94103
415.929.6501
Monday through Friday, 8:30 am – 5:00 pm
Evenings: Monday and Thursday, 6:00 pm – 8:30 pm
Our group practices are open year-round except during school vacations, holidays and exam weeks.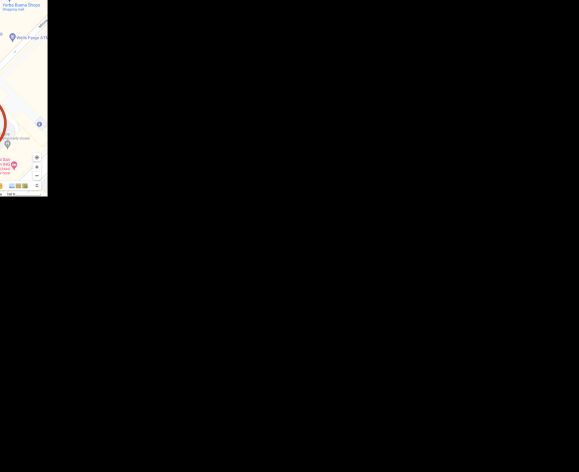 How to Become a Patient
All prospective patients are required to be registered over the phone with one of our intake staff, and then make a new patient screening appointment. Please call 415.929.6501 Monday through Friday between 8:30 a.m. and 4:30 p.m. to be registered and set up a screening appointment. Please provide at least a 24-hour notice if you need to cancel. New patients are seen Monday through Friday by appointment only, we cannot take any walk-ins. Please have any x-rays you have had taken in the last three years emailed to the school at radiology@pacific.edu prior to your screening appointment. We must have your photo ID and insurance or DentiCal card on file before your screening appointment. Our intake receptionists will give you instructions on how to send those to us. We look forward to meeting you!
What to Expect at Your First Screening Visit
We want to be sure Pacific is the best place for you. Faculty dentists conduct an oral health screening examination for each new patient by appointment only to make sure your needs and expectations are appropriate for an educational environment. All patients must be at least 14 years old.
During your initial phone call to the school, a staff member will get you registered in our system and collect your demographic information and your insurance information. If you have insurance or Denti-Cal, please have your insurance card/Denti-Cal card available, as you will be asked to give that information over the phone so we can verify your coverage. Our staff will also discuss some of our clinic policies with you, including our current COVID-19 safety protocols. You will then be scheduled for a new patient screening appointment, which you can choose to do in-person or via Zoom Healthcare, which is a HIPAA-protected telehealth tool. To be eligible for a Zoom Healthcare appointment, you must have have a computer or phone with internet connection, and knowledge of how to use Zoom.
At your screening appointment, you will meet with a student dentist and a faculty member to discuss your dental needs and expectations, and evaluate your dental condition. There is no cost for this initial screening. Because our facility is a teaching clinic where students will be performing the majority of the treatment under faculty supervision, treatment at the school does take significantly longer than it would take at a private dental office, and not all patients' treatment needs are appropriate for the dental school setting. If both you and our faculty dentist determine that our clinic is the right place for you, the next step will be to have x-rays taken. If you have had a full series of x-rays taken within the last 3 years, please have those emailed to the school at radiology@pacific.edu. We can only accept digital x-rays, and they must be of good diagnostic quality or additional x-rays may be needed. There is a charge for x-rays.
After your x-rays have been taken (or sent in to the school if you had them recently), a student dentist will be assigned to you. Your student dentist will then contact you to set up an appointment to begin a comprehensive dental examination. Depending upon the complexity of your oral health needs, this appointment could take more than one visit.
We look forward to meeting you!