The Pacific Center for Special Care is now the Pacific Center for Equity in Oral Health Care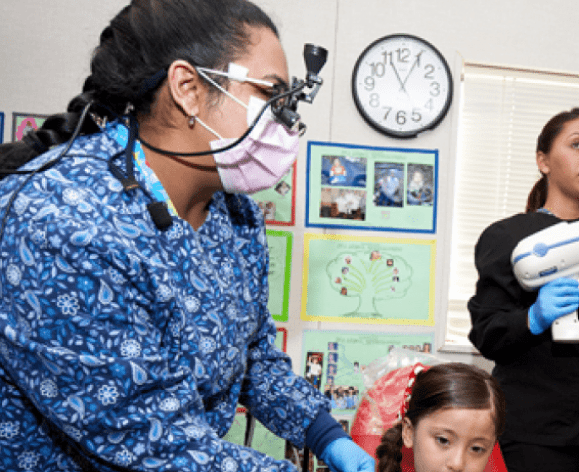 From its founding in 1990, the Pacific Center for Special Care prioritized and launched programs to address disparities in oral health and diversification of the dental workforce, including development of alternative care delivery models such as teledentistry; advocacy and integration of oral health programs into the California Regional Center System; implementation of the Pipeline Program to diversify applicants to dental schools; and the first online program for registered dental hygienists in alternative practice (RDHAP). 
The Pacific Center for Equity in Oral Health Care (Pacific Center) builds on this legacy by continuing to address the needs of those who require special care and the needs of a broader socioeconomic population that has been — and remains — vulnerable in the wake of limited access to oral health information and care, as well as the Covid-19 crisis. The Pacific Center will address inequities in resources for oral health care and dental education and advocate for health systems and health policies that support broad inclusion of oral health care as an integral and meaningful part of the health care system, available to all.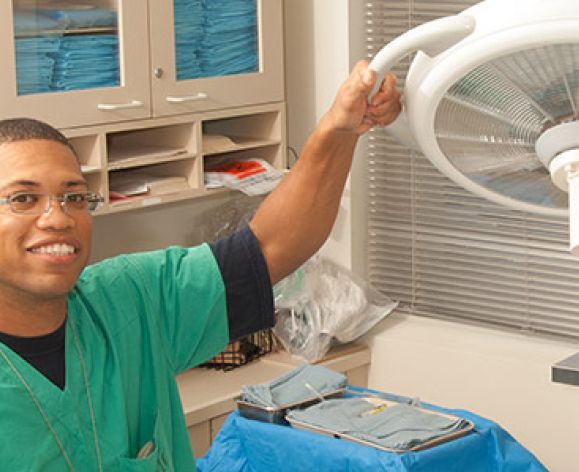 Patient Care
Through its clinics, the Dugoni School provides care to tens of thousands of patients in the northern California region, including many traditionally underserved populations. 
The Dugoni School of Dentistry and The Pacific Center have a rich history of educational, pipeline and workforce development initiatives. These efforts have enhanced the diversity of our dental workforce and created educational programs that help our students and alumni reach the most vulnerable populations and those with unique needs. We provide a comprehensive curriculum focusing on the care of medically compromised individuals and other populations with limited access to dental services.
Our graduates are prepared to serve patients with complex needs in any setting, as part of an inter-professional team. In addition to our pre- and post-doctoral programs and our International Dental Studies programs, the dental school provides a wide array of continuing education courses for every member of the dental team.
Our dental programs are an important component of the safety net in the communities we serve. Many of our patients travel from underserved areas to access care from our outstanding faculty and students. Our students and faculty also serve patients with special and complex needs in our on-campus Special Care Clinic and our Union City clinic. Students regularly participate in off-site and telehealth rotations in partnership with other organizations dedicated to serving those who are challenged to find affordable and regular access to appropriate oral health care.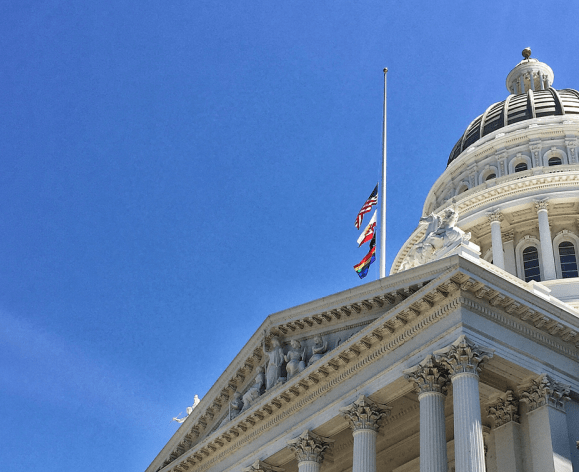 Health Policy
The April 2019 issue of the California Dental Association Journal, which features an introduction by Dr. Elisa Chavez, highlights the disparities seniors face in accessing adequate oral health care and addresses what can be done to reduce oral and health complications. This issue won a Special Citation Award 2020 from the International College of Dentists.
What is the Virtual Dental Home?
The Virtual Dental Home (VDH) creates a community-based oral health delivery system in which people receive preventive and simple therapeutic services in community settings where they live or receive educational, social or general health services. It utilizes the latest technology to link practitioners in the community with dentists at remote office sites.
Using the VDH system registered dental hygienists in alternative practice (RDHAP), registered dental hygienists working in public health programs (RDH) and registered dental assistants in extended functions (RDAEF) can keep people healthy in community settings by collecting diagnostic records, providing preventive procedures and interim therapeutic restorations education, and case management. Where more complex dental treatment is needed, the Virtual Dental Home connects patients with dentists in the area.
This system promotes collaboration between dentists in dental offices and these community-based dental hygienists and dental assistants. Most importantly, it brings much-needed services to individuals who might otherwise receive no care.
How does it work?
The VDH model relies on community-based practice of specially trained dental hygienists and assistants who collect dental records and provide preventive care for patients in community settings, such as schools, Head Start preschools and nursing homes. They send that information through a secure telehealth system to a dentist at a clinic or dental office who establishes a diagnosis and creates a dental treatment plan. In addition to preventive procedures, the hygienist or assistant, if directed to do so by the dentist, may provide a type of small protective filling called an "interim therapeutic restoration" (ITR), stabilizing the tooth until the dentist determines that further treatment is required. Patients who require more complex treatment that only a dentist can provide are referred and receive assistance securing a dental appointment.
The services provided in community locations include:
Health promotion and prevention education
Dental disease risk assessment
Preventive procedures such as application of fluoride varnish, dental sealants and for dental hygienists, dental prophylaxis and periodontal scaling
Placing carious teeth in a holding pattern using interim therapeutic restorations (ITR) to stabilize patients until they can be seen by a dentist for definitive care. Placing ITRs has been approved for this project by the Office of Statewide Health Planning and Development under the Health Workforce Pilot Project application #172.
Tracking and supporting the individual's need for and compliance with recommendations for additional and follow-up dental services.
approximately two-thirds of the patients seen in a VDH were able to receive the care they needed at the community site. This is care they most likely would not have received otherwise or would have had great difficulty getting.
Benefits and Savings
Dental disease is the No. 1 chronic disease of children — more common than obesity and asthma, and it is almost entirely preventable. For children, providing access to preventive services early in their lives inhibits the initiation of dental disease and provides a lifetime of benefits. When children are free from active dental disease, they miss fewer days of schools and are better able to learn. They also enjoy the benefits of higher-quality nutrition and experience improved self-esteem.
For elders, especially those who live in a residential facility, they benefit from receiving dental services that will keep their mouths clean and pain free. In instances where more complex care is required and a trip to the dental office is scheduled, the VDH system minimizes the number of visits required, as the patients' needs have already been assessed and the dentist is prepared to provide the required treatment.
The cost of neglect is substantial to individuals and to society. By reducing barriers to preventive and basic dental care in these vulnerable populations, the VDH model can provide long-term savings by avoiding costly procedures, emergency room visits and even hospitalizations associated with advanced dental disease.
Contact Us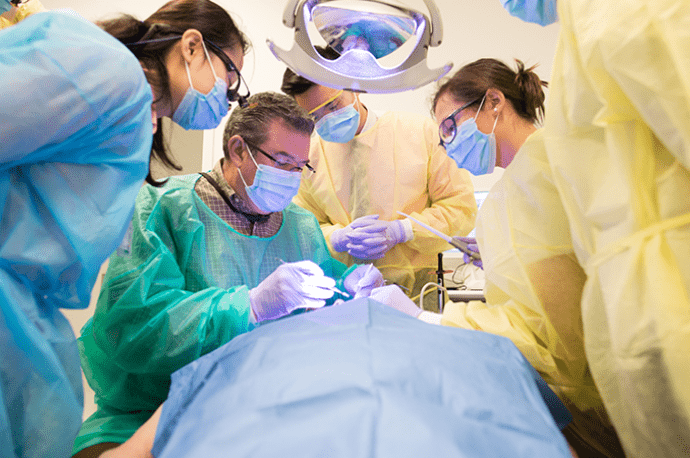 Pacific Center for Equity in Oral Health Care
155 Fifth Street
San Francisco, CA 94103