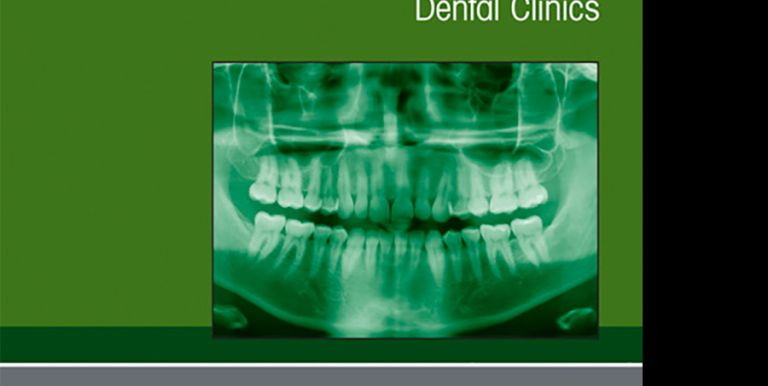 in the news
Interdisciplinary Oral Healthcare
Dr Allen Wong and Dr Lisa Itaya have co-authored an article, "Interdisciplinary Oral Health for Those with Special Health Care Needs" in the North American Dental Journal
Read more
in the news
Patients with IDD
"Although the American Dental Association (ADA) guarantees equal access to oral healthcare for all individuals, unfortunately, the reality is that access is disproportionately reduced for many Americans with intellectual and developmental disabilities (IDDs)..."
Read more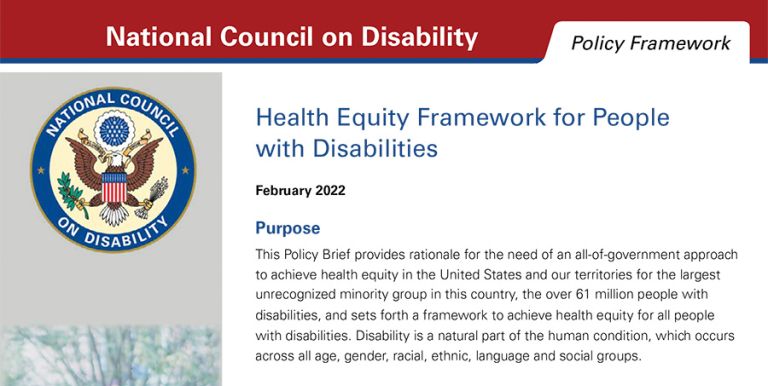 Policy
NCD announces policymaker blueprint for health equity for people with disabilities
The National Council on Disability has released a framework for policymakers, calling for an all-of-government approach to longstanding medical discrimination against people with disabilities.
Read more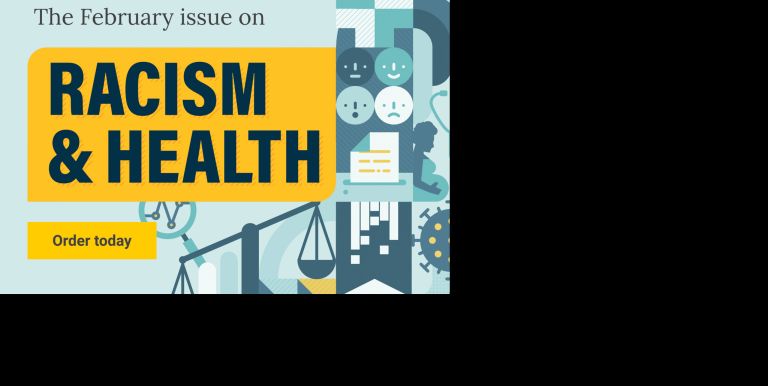 Health Equity
Racism and Health
Racism is the reason for large, sustained health inequities in the US. Four overview articles in this month's Health Affairs orient the reader to the complex relationship between racism and health.
Read more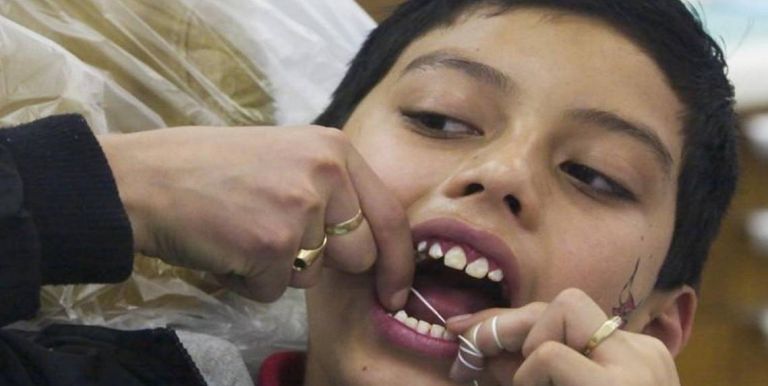 in the news
Improving dental health
Dr. Chavez is coauthor of this piece in the Modesto Bee: "Oral health is one of the greatest unmet healthcare needs of all Americans and rural Americans... Often, children and the elderly suffer from a lack of affordable and easily accessible dental care services."
Read more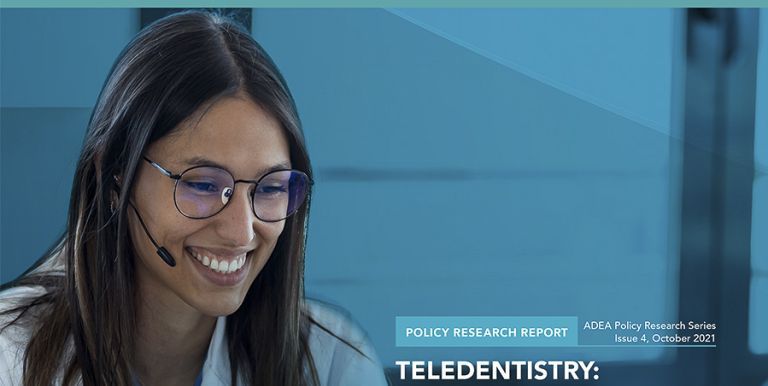 Policy Update
Delivering on the Promise of Teledentistry
The Dugoni School's work in telehealth is featured prominently in a new ADEA policy report.
Read the ADEA Report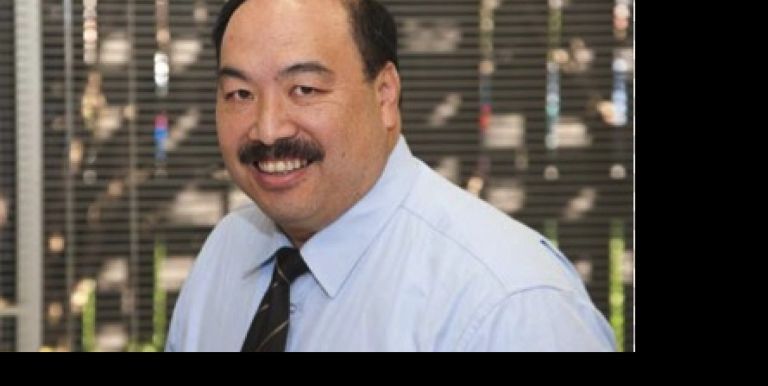 Caring
Dugoni among first dental schools to train students on treating people with disabilities
University of the Pacific, Arthur A. Dugoni School of Dentistry is a pioneer in teaching future dentists how to treat patients with intellectual and developmental disabilities or other issues making it difficult for them to access care.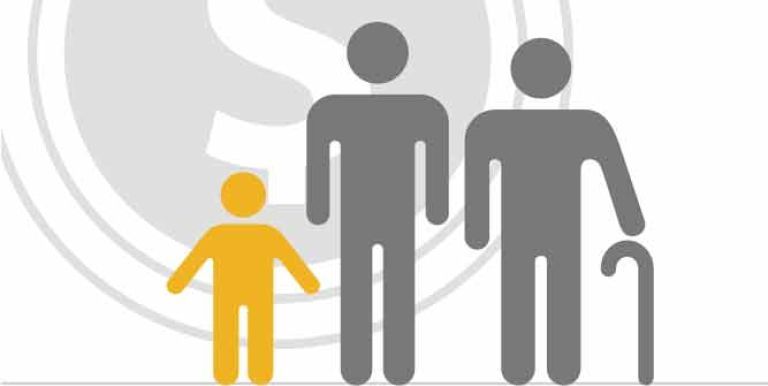 Challenges
Affording Dental Care
Recent studies from the ADA Health Policy Institute show that while children are reported to have fewer financial barriers to oral health care, barriers for adults have increased since 2005.
View PDF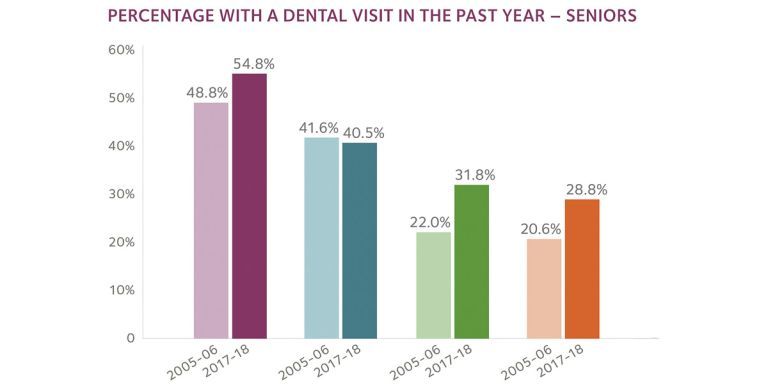 Challenges
Accessing Dental Care
Money-related obstacles to oral health care are highest among older adults. Racial disparities in dental utilization are most pronounced for Hispanic older adults.
View PDF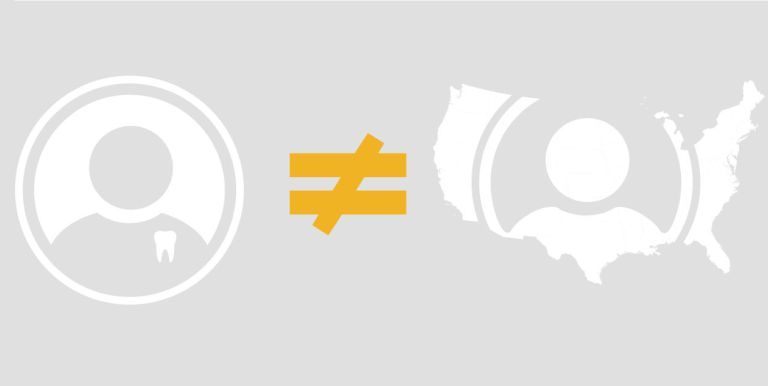 Enrollment
Underrepresentation
Hispanic and Black dentists remain significantly underrepresented among the general population. Enrollment of Hispanic and Asian students has increased since 2005 across all U.S. dental schools, but enrollment of Black students remains at 6.2%, even though 12.4% of the U.S. population is Black.
View PDF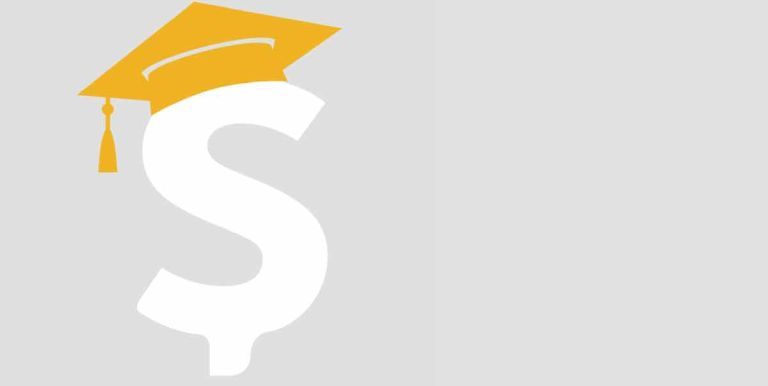 Challenges
Student Debt
Educational debt levels for dental student graduates vary significantly by race. More than 20% of Asian dentists graduate with no student debt compared to less than 1% of Black dentists. Black dentists, by far, graduate with the highest levels of educational debt.
View PDF
The Pacific Center for Special Care is now the Pacific Center for Equity in Oral Health Care
From its founding in 1990, the Pacific Center for Special Care prioritized and launched programs to address disparities in oral health and diversification of the dental workforce, including development of alternative care delivery models such as teledentistry; advocacy and integration of oral health programs into the California Regional Center System; implementation of the Pipeline Program to diversify applicants to dental schools; and the first online program for registered dental hygienists in alternative practice (RDHAP). 
The Pacific Center for Equity in Oral Health Care (Pacific Center) builds on this legacy by continuing to address the needs of those who require special care and the needs of a broader socioeconomic population that has been — and remains — vulnerable in the wake of limited access to oral health information and care, as well as the Covid-19 crisis. 
Health Policy
The Pacific Center advocates for changes in health care and policy toward the inclusion of oral health care as an integral and meaningful part of the health care system, available to all.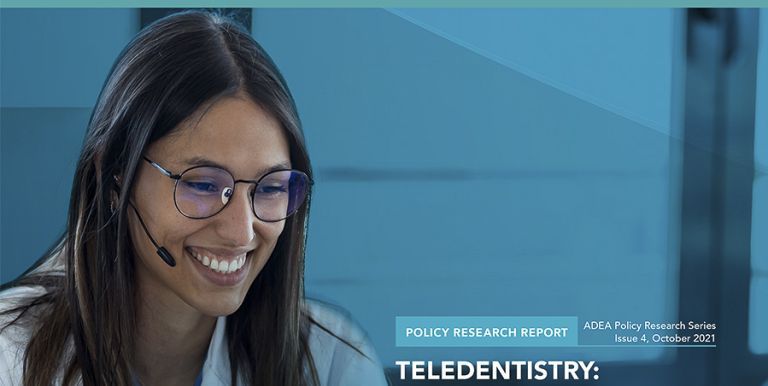 Policy Update
Delivering on the Promise of Teledentistry
The Dugoni School's work in telehealth is featured prominently in a new ADEA policy report.
Read the ADEA Report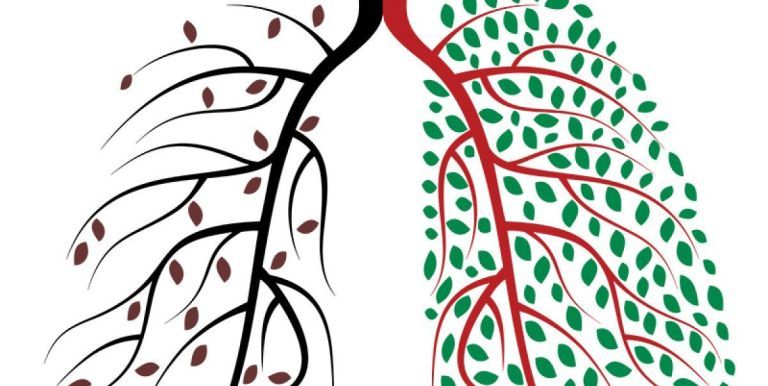 Older Adults
The Pacific Center and California Dental Association convened a gathering of experts and stakeholders in October 2019 to conduct an analysis of oral health needs, dental education, workforce, financial and reimbursement structures and legislative opportunities as they relate to older adults in California. Proceedings authored by Dr. Chávez, Dr. Michelle Brady and Dr. Paul Subar are now published in the Journal of the California Dental Association.
Read more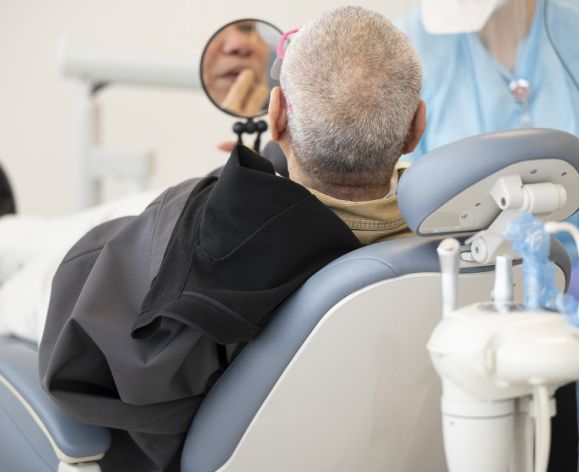 Tens of thousands of patients across Northern California seek dental care in the Dugoni School's dental clinics and many more are served through collaborations with local partners dedicated to serving those who are challenged to find affordable and regular access to appropriate oral health care, such as La Clinica De La Raza, On Lok Lifeways and San Mateo Medical Center.
Our students and faculty serve a diverse population of patients on-site, off-site and through tele-dentistry. Many who seek care in our clinics or from our partners have been challenged to establish a dental home in the past. Some because of limited financial resources, some because of complex medical or social issues. Our students and faculty also serve patients with special and complex needs in our on-campus Special Care Clinic and our Union City clinic.
All our patients at the Dugoni School of Dentistry benefit from our reduced fee structure in the student clinics and access to dedicated faculty with expertise in caring for those with special or complex medical and dental needs. The Pacific Center has also develop protocols for care, such as those described in the Overcoming Obstacles training materials, created to help caregivers establish appropriate and effective oral care plans and strategies for those who are most vulnerable to oral diseases.
Education & Workforce
The Dugoni School of Dentistry and The Pacific Center have a rich history of educational, pipeline and workforce development initiatives. These efforts have enhanced the diversity of our dental workforce and created educational programs that help our students and alumni reach the most vulnerable populations and those with unique needs.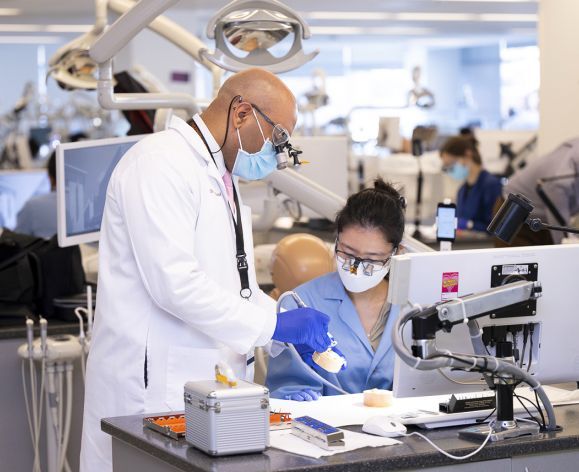 We provide a comprehensive curriculum focusing on the care of medically compromised individuals and other populations with limited access to dental services, from pediatrics to geriatrics.
Dugoni School graduates are prepared to serve patients with complex needs in any setting, as part of an interprofessional team. Extramural and inter-professional rotations prepare our graduates to work in hospital settings, long term care, community health clinics and mobile dentistry.
Telehealth programs prepare all practitioners to extend their reach beyond the walls of their practices to those most in need. In addition to our pre- and post-doctoral programs, dental hygiene and our International Dental Studies programs, the dental school provides a wide array of advanced education and continuing education courses for every member of the dental team to improve their knowledge and skills in working with vulnerable populations.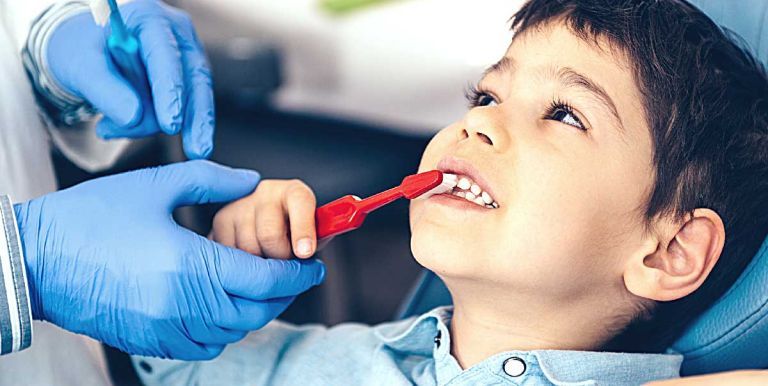 Access to Care
Stanislaus and Merced Counties Face Dental Provider Shortages
Legacy Health Endowment (LHE) and the EMC Health Foundation collaborated with the University of the Pacific School of Dentistry to create a report that examines the current and future dental needs of children and the elderly across Stanislaus and Merced Counties and how best to bring more accessible and affordable dental care services to people in need.
Read more
Contact Us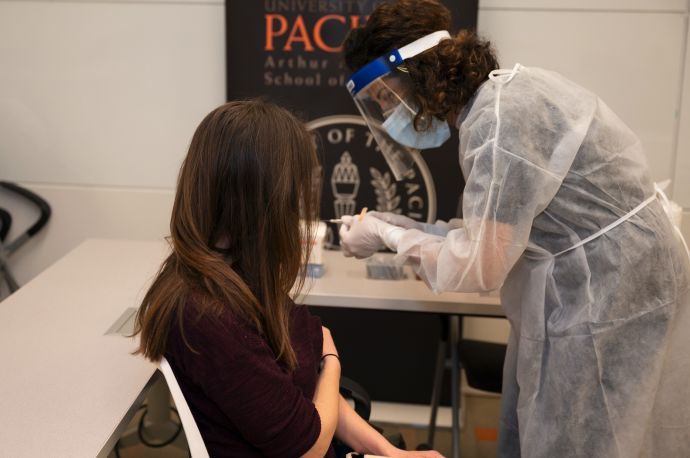 Pacific Center for Equity in Oral Health Care
155 Fifth St.
San Francisco, CA 94103