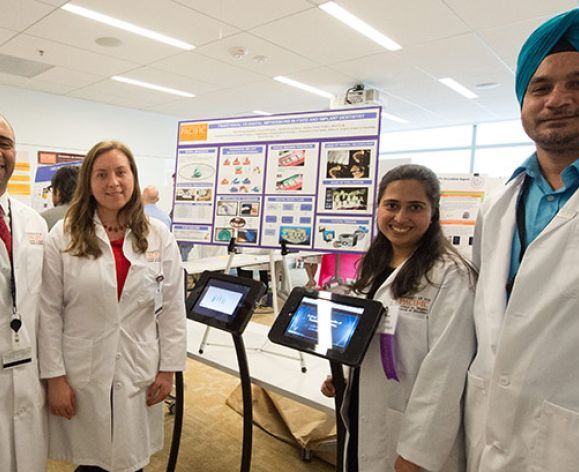 University of the Pacific, Arthur A. Dugoni School of Dentistry welcomes applicants who possess an international dental degree from any country to apply to the International Dental Studies (IDS) program. This two-year accelerated program is dedicated to providing internationally educated dentists an opportunity to gain the skills and knowledge of the dental profession as practiced in the United States.
Application Cycle
Beginning Thursday, March 9, 2023, applicants who wish to be considered for the IDS Class of 2026 matriculating in early July 2024 can file a Centralized Application for Advanced Placement for International Dentists (CAAPID) application with the American Dental Education Association (ADEA). The Deadline to apply to the IDS program at University of the Pacific, Arthur A. Dugoni School of Dentistry is Friday, June 9, 2023, at 11:59 p.m. (Eastern Time).
All application materials (including test scores, documents, and fees) must be received by this deadline to have the application be considered complete. All incomplete applications after this deadline will not be considered for admission.
For more information on the 2023-2024 cycle, please refer to our IDS How & When to Apply page.
Please read the following information carefully, and in full, before submitting your CAAPID application.
CAAPID Application Checklist:
Complete the ADEA CAAPID Application
Complete and submit the online application. You can complete the application beginning Thursday, March 9, 2023.
ADEA CAAPID Application Processing Fee Payment
Follow all directions provided by ADEA CAAPID to make your required application and processing fee payments. Note: the CAAPID fee is separate from the Dugoni School's application fee.
 
National Board Dental Examination (NBDE 1 & 2) / Integrated National Board Dental Examination (INBDE)
Request ADA Department of Testing Services to provide PASS results for NBDE Parts 1 & 2 or INBDE. A FAIL result or a score of 74 or less will not be considered. 
 
Test of English as a Foreign Language (TOEFL)
The TOEFL exam, with a minimum iBT score of 92 is required for application. Submit your official TOEFL scores directly to ADEA CAAPID® (UOP Code – B451).Refer to the current application cycle guidelines regarding the age limit of this exam. Note: TOEFL Home Edition Exams are accepted, but MyBest scores will not be accepted
 
Letters of Evaluation
Three letters are required, submitted through your ADEA CAAPID Application. Otherwise known as "Evaluations," all three letters should be written in English (or translated to English by a certified translator) and should be as recent as possible as stated according to the current application cycle guidelines.  

At least two of these three letters must be written by either U.S. or international dental professionals (dentists, dental school faculty, etc.) with whom you have worked with or learned from. A letter from a dental school dean is not required.

Please have your evaluators follow these guidelines when submitting their letters:

Provide the letter on company or school letterhead.
Include evaluators' Name, Phone Number, Email, and Mailing Address either directly on the letter or through the CAAPID submission process.
Letters must be hand signed by the evaluator. Digitally signed letters will not be accepted.
Please Note: The Office of Admissions will not accept additional letters of recommendation. We will only accept the three letters that are submitted through your ADEA CAAPID Application and will not review or consider any additional letters mailed or emailed to us.
Educational Credential Evaluators (ECE)
Provide a course-by-course evaluation report from ECE that demonstrates a cumulative U.S. grade point average of 2.0 or higher. Applicants with a U.S. grade average (0 - 1.99) will not be eligible to apply to the Dugoni School's IDS program. Note: Best Result GPA scores will not be considered.  
 
Dental Diploma / Certificate 
Provide an authentic full-color photocopy of the school-issued document confirming the conferred dental degree (BDS, DDS, DMD, Odontology, Stomatology, etc.)

Please note the following guidelines for uploading your Dental Diploma / Certificate:

Upload your required Dental Diploma/Certificate directly to your CAAPID application.
If the document is not in English, provide a scanned version of the document in its original language along with an English translation from a certified translator.
Provisional dental degrees will not be accepted nor considered.
Transcripts, mark sheets, dental licenses or certificates of registration stating your conferred degree will not be accepted nor considered.
Proof of dental license or dental identity card is not required.
 

Transcript — Advanced Degrees (if applicable)
Provide a school-issued transcript stating your conferred U.S. advanced degree (masters, doctorate) and course grades. For advanced degrees earned internationally, contact ECE to provide course-by-course evaluation report.
Dugoni School Additional Requirements' Checklist:
$100 Supplemental Application Fee (Separate from CAAPID fees)
To file your application with the Dugoni School, all applicants must also pay a one-time, non-refundable application fee with a credit card (American Express, Discover, MasterCard or Visa) using the online payment portal. Provide your CAAPID # along with all credit card information.

Note: Be sure to complete and submit your CAAPID application and pay all CAAPID-associated processing fees before paying this supplementary fee, as it is non-refundable if you submit the payment in error.
 
Dental Curriculum Vitae (CV)
Please upload the Dental CV as prompted by the CAAPID application. This document should consist of a summary of your educational credentials and professional / educational experiences. Note: Please refer to our Dental CV Instructions and Template Guide (PDF) before uploading the file on CAAPID. IDS Admissions will no longer be asking for nor accepting additional documents through mail or email; all application materials must go through CAAPID.
Disclaimer
The school reserves the right to modify or change admission standards or requirements at any time without prior notice and effective immediately. The information provided on this site cannot be regarded as creating a binding contract between the applicant/student and the school.
Note: All offers of acceptance to the IDS program at the Dugoni School are considered conditional until all specified admissions requirements are met, and the following items are completed as instructed:
Submission of the specified enrollment deposit
Completion of the background check through InfoMart/Advantage Students
Completion and submission of the required medical examination.
Completion of any additional conditions specified by the office of admissions when the acceptance offer is sent if applicable.
Additional Contacts
ADEA CAAPID
American Dental Education Association (ADEA)
Centralized Application for Advanced Placement for International Dentists (CAAPID)
655 K St., NW, Suite 800
Washington, D.C.  20001
United States
202.289.7201
www.adea.org/CAAPIDapp/
National Board Dental Examination (NBDE) / Integrated National Board Dental Examination (INBDE)
American Dental Association
The Joint Commission on National Dental Examinations
211 East Chicago Ave.
Chicago, IL  60611
United States
800.232.1694 (toll free) 
www.ada.org/en/jcnde
Test of English as a Foreign Language (TOEFL)
Educational Testing Service TOEFL Services
P.O. Box 6151
Princeton, NJ  08541-6151
United States
609.771.7100 / 877.863.3546 (toll free)
www.ets.org/toefl
ECE Course-by-Course Evaluation
Educational Credential Evaluators
101 W. Pleasant St., Suite 200
Milwaukee, WI  53212-3963
United States
414.289.3400
www.ece.org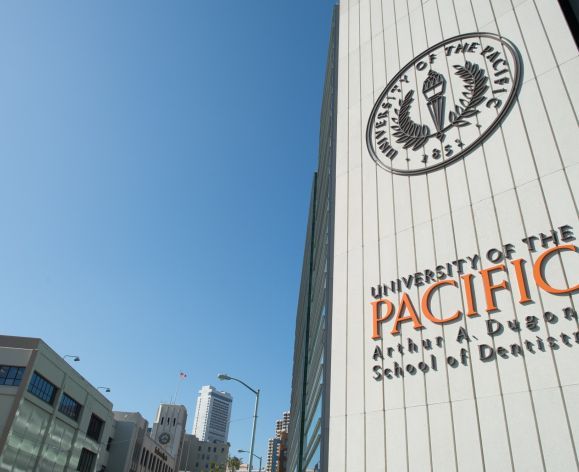 Contact IDS Admissions
University of the Pacific, Arthur A. Dugoni School of Dentistry
International Dental Studies Admissions
155 Fifth Street, Fourth Floor
San Francisco, CA 94103
United States
415.929.6491